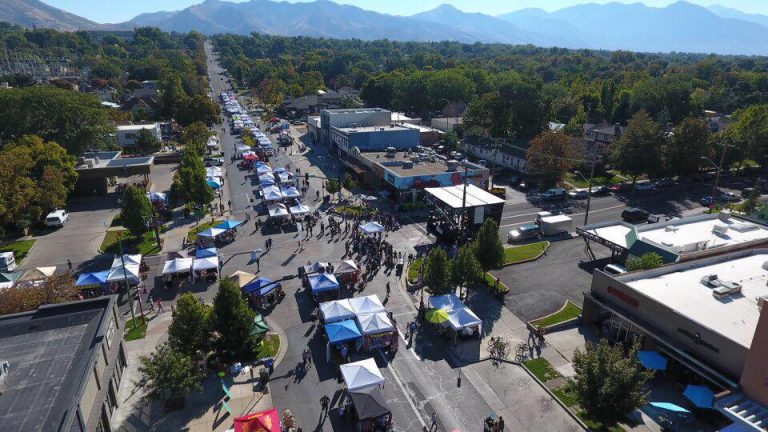 Saturday, September 16. 2023 | 10am - 6pm
Liberty Park in SLC, UT
The 9th and 9th Street Festival is our neighborhood celebrating our neighborhood. Held annually on the 2nd Saturday after Labor Day − this will be our 30th year!

This year's Festival will be held at Liberty Park due to road construction at the intersection of 900 East and 900 South. We are working to transfer the Street Festival vibe to the park.
The Festival is free, fun, kid friendly, pet friendly, music friendly, food friendly, art friendly, and best of all, neighbor friendly! Learn about new things, shop the street, enjoy a tasty treat, and listen to some great music.
Top 10 things to know about 9th and 9th Street Festival
1. We're delighted to welcome you to the 9th and 9th neighborhood!
 2. Take a scooter, walk, bike, or roll to the event if you can.  There is a GreenBIKE station at the NW corner of 900 East and 900 South.
3. The expected street closure for the festival is from 800 East to Lincoln on 900 South and from 800 South to Belmont on 900 East.
3. Vendors and exhibitors are located along 900 South, so bring your wallet and open ears.
4. Food vendors are mostly located just north of the intersection of 900 East and 900 South and in spots throughout the festival. Come with an empty stomach for lunch, treats, and beverages.
5. The kids' zone is on hiatus except for the classic bike rodeo at the west side of the festival! Several music performances are also set for mid-day at around Windsor.
6. Masks are strongly encouraged – take care of yourself and look out for your neighbors. We want you to stay healthy!
7. There are portable toilets and a wash station located at about 850 South 900 East (to the north). Extra restrooms are located in local businesses – Coffee Garden, Dolcetti, Barbacoa, Smith's, etc. Please be courteous when using the restrooms at these establishments. 
8. ADA drop off is at Lincoln Street and 900 South or north of Belmont at 900 South (local traffic only). 
9. Dogs are welcome, but if the pavement is hot, please be aware that this can hurt paws.
10. Local businesses and restaurants are also participating with sidewalk sales and specials.
The 9th and 9th Street Festival hosts a variety of interesting vendors and booths — artists and makers, local businesses and services, political candidates, and nonprofit organizations.
Food vendors will be selling prepared and packaged food and treats. Come hungry and visit your old favorites or find a new favorite! And check out the wonderful restaurants of 9th and 9th!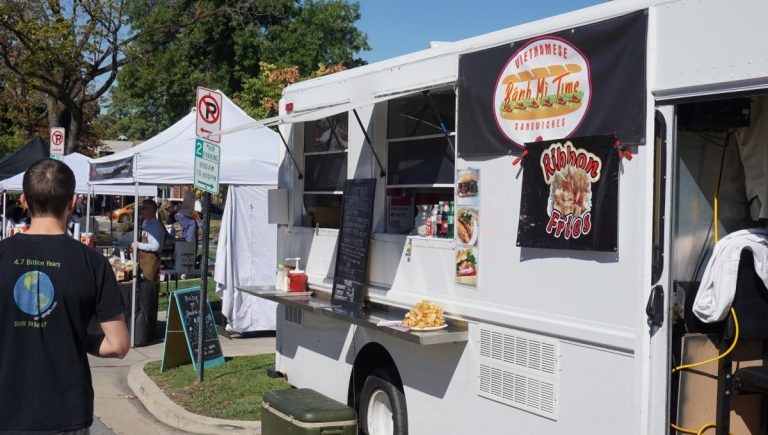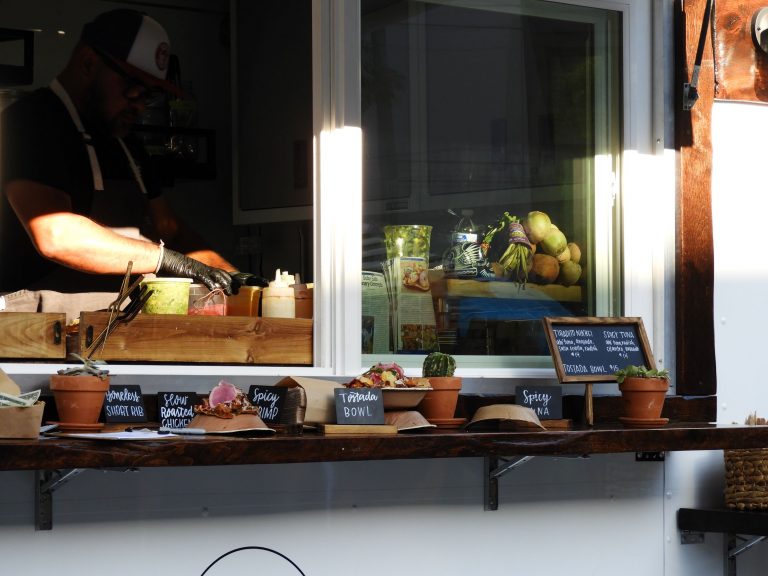 Activities & Entertainment
The children's art area is planned for a return for 2023. Make sure to try out the bike rodeo at the festival. Several booths will also host face painting.
Businesses of 9th and 9th
In addition to the vibe at the festival, the shops and restaurants of 9th and 9th welcome you as well. Many are having sidewalk sales or restaurant specials for the day.